General Data Joins Cisco's Partner Ecosystem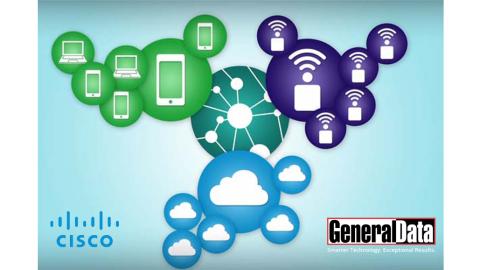 (Click to enlarge)
General Data strives to continue to expand its services and solutions that we provide our customers. We are excited to announce that we are now a Select Certified Partner with Cisco. As you may know, Cisco is a worldwide leader in IT, wireless networking and wireless network infrastructures. As a Select Certified Partner we are able to provide reliable, scalable, and highly secure IT infrastructure that your business needs to thrive.
Here's a glimpse at just a few of the Cisco solutions that General Data is proud to provide:
Network Infrastructure
Our networking solutions help you innovate faster, simplify operations and reduce risk.
Collaboration
Empower your employees, customers and partners to collaborate anywhere, on any device, from browser to boardroom.
Cloud-Managed Solutions
Simplify IT with a complete cloud-managed networking solution and gain a visibly unique and intuitive networking experience.
Security
Customized seamless integration for a less complex security integration into your infrastructure.
To learn more about our partnership with Cisco and the exciting new solutions and services that we can provide, please click here.