It's the End of the Mobile OS World as We Know It – Are You Prepared?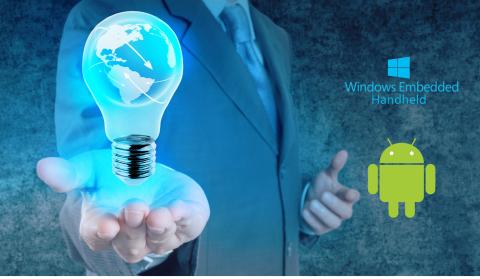 Ready or not, 2020 is rapidly approaching. And with it comes a pretty significant End of Life for the most widely used and supported mobile OS for enterprise operations – Windows Embedded Handheld 6.5.
Microsoft is ending support for WEH 6.5 in January of 2020, with many mobile computer makers ending their support long before that. Holding nearly 80% of the enterprise market, WEH 6.5 was perhaps the most successful mobile OS ever introduced. Never before in history has such a large share of market been so close to its end of life. It is true that devices and applications running on WEH 6.5 will continue to function, but security patches and other important updates will no longer be available from Microsoft. This introduces risk and creates dependencies on specialized resources that may be hard to obtain.
If this looming date effects your operations, it's certainly not too early to begin planning your upgrade strategy.  Enterprises today have the rare opportunity to assess their mobility requirements, redefine their mobile strategies and commit to the operating system that best meets their long-term vision.
A leading OS to consider is Android. Having gained and retained the lion's share of the global smartphone market, Android is now officially the world's most popular, dominant mobile operating system. Logically, this has led to growing Android support among ruggedized mobile computer makers.
Here are a few of the key reasons for Android's rapid ascent to prominence.
Customization & Flexibility – Supported by a massive development community across the globe, Android is incredibly agile and easy to customize.
Ease of Use – Android is a common OS used on phones, making the user experience that much better as your users will already be acclimated to Android.
Data Security – Personal and company data are easily compartmentalized.
Cost – Android OS is cost effective
Evolution – Since 2010 a vast amount of work has gone into optimizing Android for enterprise usage.
It's easy to panic at the thought of losing your long supported and beloved operating system. Fret not. General Data has decades of expertise to lend when searching for the right devices and operating system to grow with you into the future.
When you're ready to get your upgrade strategy into place, contact our team of experts.