Xerox eConcierge FAQs
What is the Xerox eConcierge service?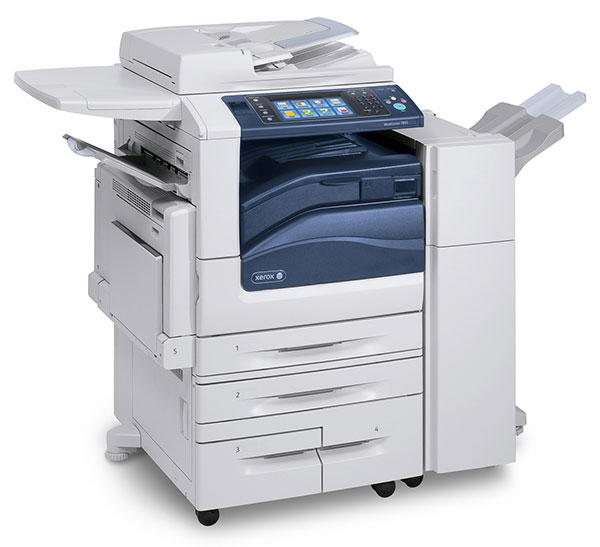 It's the quickest, easiest way to order printer supplies. No more manually checking the supply levels of each of your networked printers, searching for model and part numbers, or looking for vendors who have your supplies in stock. Xerox eConcierge accurately gathers all the time consuming details and delivers the information to you via email. When it's time to place an order, the service pre-populates your shopping cart with the printer supplies you need, ready for your approval.
Why should I use the Xerox eConcierge service?
Spend much less time managing your printers, avoid supplies rush orders, and virtually eliminate downtime. In addition, after two consecutive supply orders for each individual Xerox® printer, Xerox will provide free lifetime service coverage* as long as you continue placing your supply orders through the Xerox eConcierge service. The lifetime service coverage has an average value of $1,280 per product. The savings on this extended service coverage for all of your eligible Xerox® printers adds up.
How do I use it?
The Xerox eConcierge service is provided at no cost by General Data. The Supplies Assistant, a small desktop application developed by Xerox, supports networked office printers from a variety of manufacturers. You can conveniently review the status of all of your printers online, at any time from any location. If supplies are running low you will receive an email alert, and when you're ready to place an order, the service provides an encrypted, secure online connection with one-stop shopping.
What kind of supplies are used to fill my orders?
The printing supplies provided through the Xerox eConcierge service are genuine quality to ensure reliable performance, dependable print yields and the excellent print quality you expect.
How quick is the service?
Supplies are shipped within 24 hours after they are ordered. Standard shipment is ground, which can be upgraded to overnight whenever it's needed. Order status can be reviewed online, at any time.
---
Interested in learning more about Xerox eConcierge?
Or chat with us using the chat box below.