The Next Generation Xi Series
Advancing the legacy of their industry-leading Xi series predecessors, the ZT610 and ZT620 combine rugged durability and exceptional performance on a user-friendly, future-ready platform. These next-gen workhorses are designed to help you navigate the rapidly evolving business technology landscape.
The ZT600 Series is a leap forward in industrial thermal printing. With the most advanced, comprehensive feature sets of any Zebra stationary printer series, the ZT 600 series will keep your critical operations running smoothly across a broad range of applications.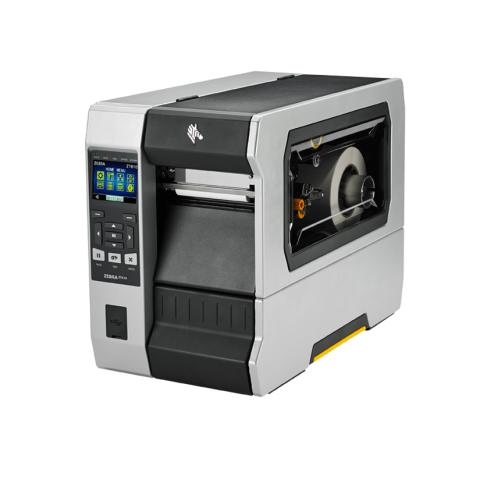 (click image for larger view)
24/7 Reliability in the Harshest Environments
ZT600 Series printers are built to withstand the most demanding industrial conditions, virtually eliminating operational downtime due to printer failure.
Micro-Consistent Printing for Top-Quality Micro Labels
Featuring highly precise registration and print line adjustment, the ZT610 offers 600 dpi printing for labels as small as 3mm for applications like circuit boards, chips and miniature components.
User-Friendly Setup, Use, Maintenance & Trouble Shooting
Link-OS Printer Profile Manager Enterprise lets administrators monitor networked Link-OS printers from a single user-friendly, broswer-based interface.
Adaptability for a Bright Future
Optional advanced RFID encoding capabilities are easy to install and use.
User-Friendly Day to Day Operations
Simple, intuitive side-loading of media increase printer uptime and reduces training requirements. Highly visible color display turns red when the printer is in an error state, allowing users to determine printer status from a distance.
Use Zebra ZT600 Series Industrial Printers for...